About Dr Kennedy
I grew up in Townsville, North Queensland. Prior to commencing medical studies I completed a Bachelor of Science with Honours and went on to start a PhD. It didn't take me too long to realise that pure research was not for me and I then applied to undergo medical studies. During my first and second year of medical studies I completed my previous research as a Masters degree in Science. I completed my medical training, with Honours, at the University of Queensland, (Brisbane) in 1994. Six years of hospital jobs followed, including 2 years as a solo GP running a small country hospital (with an attached general practice) in Central West Queensland. I then commenced a Diploma in Obstetrics and Gynaecology in order to improve my O&G skills in preparation for a career as a Rural GP. Needless to say I never quite got back to that particular career path.

I commenced training in O&G in 2001 in Hobart, spending the next 5 years in Tasmania. In 2006 I completed my training at the Monash Medical Centre in Melbourne working as a Senior Registrar mainly on their busy labour ward. In 2007 I completed further training as a Urogynaecology Fellow in a joint position with the Monash Medical Centre and the Mercy Hospital for Women. I then commenced private practice in Hobart in 2008.

I am interested in all things related to general obstetrics and gynaecology and my aim is to provide a holistic approach to your specific problem. My 12 months training in urogynaecology has given me invaluable surgical experience and a continuing special interest in the management of pelvic organ prolapse and urinary incontinence. I have also developed a special interest in the assessment and management of vulvar and pelvic pain. I work very closely with pelvic floor physiotherapists in order to provide a team approach to your urogynaecological or pain issue.

I am married with three children. In my spare time I enjoy watching movies with my wife (the State Cinema in North Hobart is a favourite), taking our dogs on walks and photography.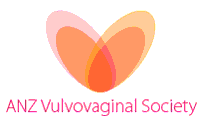 On commencing private practice in 2008 Dr Kennedy was located at 438 Elizabeth Street in North Hobart in the Calvary Consulting Suites. In 2009 he co-located with Drs Turner, Williams and Assoc Prof Blomfield in their current location at 18 Elizabeth Street. This is located in the Hobart City Bus Mall directly opposite the Hobart GPO.